Pathomation invites you to become a channel partner
As a channel partner, you are a person or organization that provides services or sells products on behalf of Pathomation.
Channel partners fall into one or two categories. Either you currently develop software to which you want to add slide visualization capabilities (OEM), or you already (re)sell a portfolio of software and want to expand your portfolio toward the growing digital pathology or image analysis market. In either case, we have the right products and platform for you.
Original Equipment Manufacturer (OEM)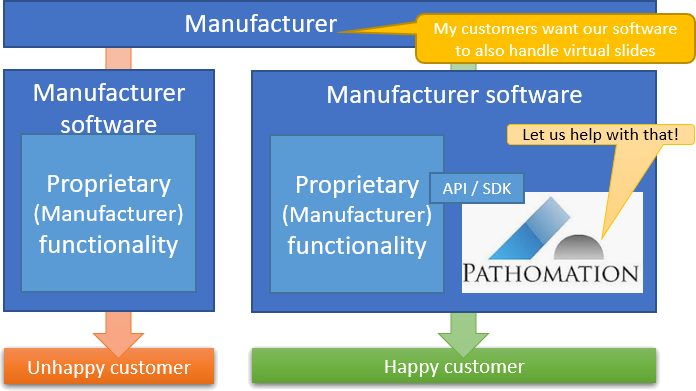 Reseller and distributor